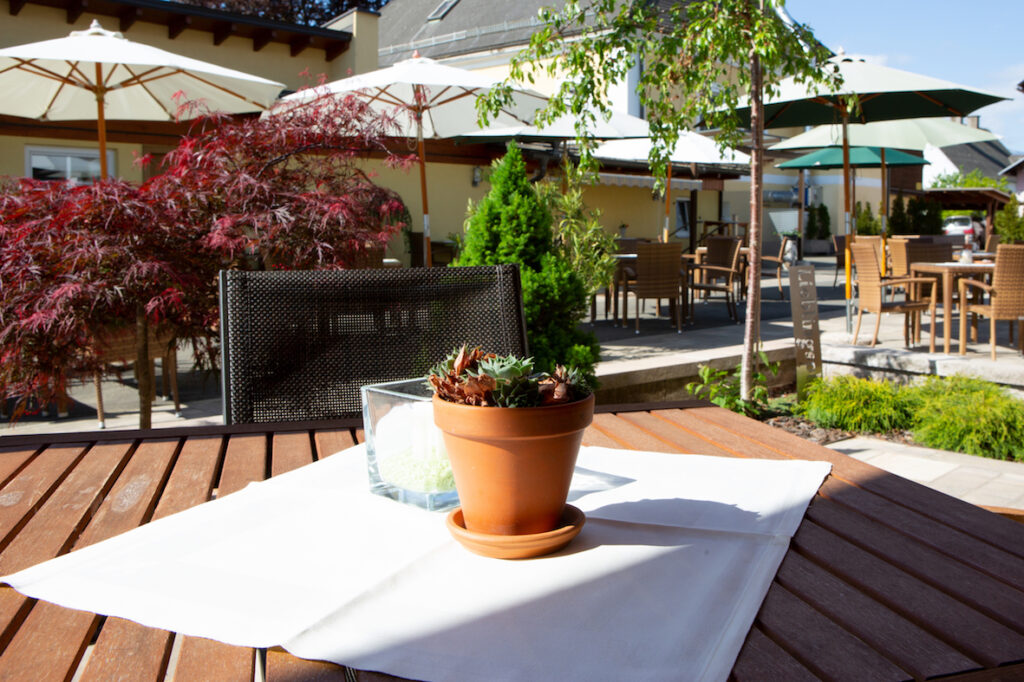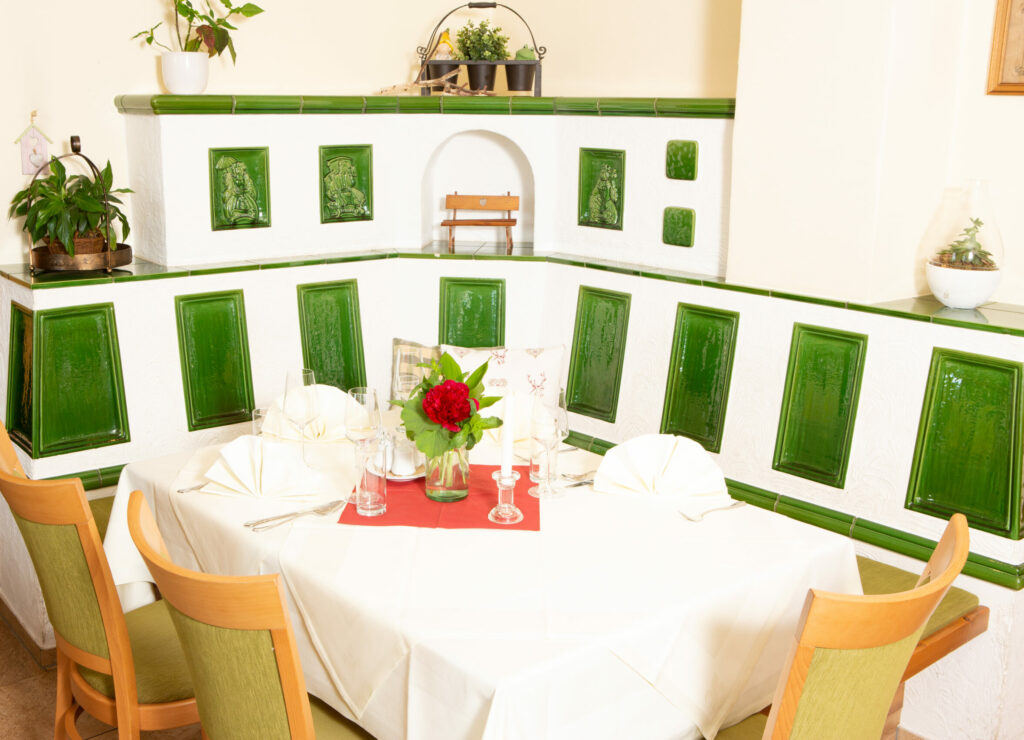 Welcome to our restaurant
Our culinary offer ranges from traditional cooking to vegetarian dishes to special weeks for fish, deer, pumpkin, burger, etc.
From Mondays to Fridays we offer daily specials, including soup, main course and a homemade cake.
On a warm and sunny day, you can relax outside and enjoy your food on our wonderful terrace. Our restaurant offers enough space for any kind of event, with family and friends or for your business.
Since there is no better way to spend time than in great company with good food and a lovely atmosphere.
opening hours of our restaurant:
Monday to Saturday from 10am to 12pm
Sunday from 10am to 8pm
breakfast daily from 7am to 10am
it's our pleasure to cook for you:
Monday to Saturday from 10am to 2pm and 6pm to 9pm
Sunday 10am to 7pm
03577 22 6 31
A PERFECT START IN THE DAY
Not only our hotel guests can enjoy our freshly prepared breakfast – the breakfast buffet is available for everyone (7am to 10am).
breakfast per person: € 14,-
kids aged 0-3: for free
kids aged 4-8: half the price.
Please make a reservation.